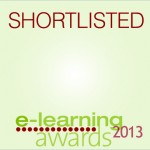 LanCook involves constructing and trialling digitally enhanced mobile kitchens that communicate with learners in 7 languages and instruct them in how to cook a typical dish of that country or language.
The kitchens provide step-by-step instructions on how to prepare European cuisine and teach aspects of language and culture. Embedded digital sensors are inserted in or attached to all the equipment and ingredients allowing the kitchens to detect and evaluate activity as learners progress through their cooking tasks.
As the kitchen is able to detect what learners are doing, it provides feedback such as language-based support or more details about a certain cooking action. Learners are also able to communicate with the kitchens and can request audio-visual and textual help along the way. 
You can find our more about our European kitchens by selecting links from our multilingual webpages in the sidebars on this page. Check out our multilingual Facebook pages too where you can get daily updates, see photos and watch videos relating to the project….go here
Our multilingual leaflet is now available…..find out here how you can be part of LanCook!