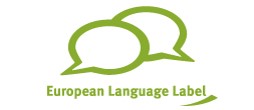 Promouvoir l'apprentissage des langues, la mobilité et la collaboration au niveau européen à travers la cuisine et la technologie. The award winning French Digital Kitchen is based in iLab:Learn at Newcastle University. 
Find out more about the previous French Digital Kitchen project here or watch our slideshow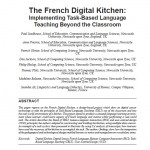 Seedhouse P, Preston A, Olivier P, Jackson D, Heslop P, Plötz T, Balaam M, Ali S. The French Digital Kitchen: Implementing Task-Based Language Teaching beyond the Classroom. International Journal of Computer-Assisted Language Learning and Teaching 2013, 3(1), 50-72.