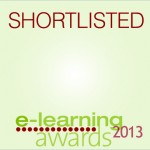 LanCook: Promoting European language learning, mobility and collaboration through cooking and technology! LanCook was a 3 year EU funded Lifelong Learning project which began in December 2011. The project involved the creation of language learning materials in 7 languages which integrate the next generation of innovative approaches to language learning with technology.  
Using digital sensors and a task-based language learning approach, LanCook's materials are designed to promote a genuinely situated language learning experience of a real-world activity. Scroll down to find out more…
[slideshow_deploy id='2269′]
The materials are housed in a 'mobile kitchen' where, via a tablet PC, the kitchen communicates with learners and instructs them in how to cook a typical dish of one of 7 languages linked to 7 European cultures and cuisines: Catalan, English, Finnish, French, German, Italian and Spanish.
The kitchens provide step-by-step instructions through an intelligent audio and visual prompting system supported by embedded digital sensors which are inserted in or attached to all the equipment and ingredients. The system also uses information from the sensors to provide other timely feedback linked to specific learner progress through the cooking task.
You can find our more about our European kitchens by selecting links from our multilingual webpages in the sidebars on this page. Check out our multilingual Facebook pages too where you can get daily updates, see photos and watch videos relating to the project….go here
Our multilingual leaflet is now available…..find out here how you can be part of the future of LanCook!