You are welcome to contact us at anytime…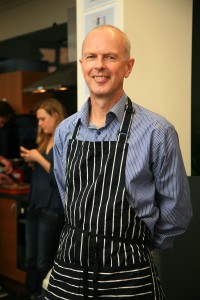 If you are a teacher or an educator and would like to know more about participating in events, cooking in the kitchen or even hosting a portable kitchen in the future, please get in touch.
If you are learning a language at the moment in whatever setting, you are welcome to come and use the kitchens during our trials.
We plan on giving demonstrations of the kitchens in lots of different contexts, with a view of promoting cooking and languages and the use of technology and language learning. If you think it would be good for you to come and demonstrate the kitchens at your institution or organisation, get in touch.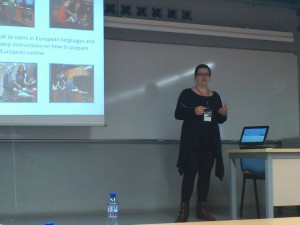 To contact the English Digital Kitchen contact Anne Preston at anne.preston@newcastle.ac.uk
If you are a commercial language learning provider interested in knowing more about the kitchens, please contact paul.seedhouse@ncl.ac.uk
If you are a journalist wishing to know more about the English Digital Kitchen or speaking to us in person, please contact anne.preston@newcastle.ac.uk.