September 2016: NEW GRANT! LinguaCuisine
As a follow-on to the European Digital Kitchen project, Newcastle University has just received a grant from the European Union's Erasmus Plus programme, which will run 2016-2018. The new project is called Linguacuisine and will promote learning of digital literacy, languages, cuisines and cultures. It will do this by co-design of downloadable apps and social recipes by means of an authoring tool to develop an online community of practice. We aim for mass adoption of these learning materials with a focus on social inclusion…
LanCook in 2014
For news of all things LanCook, check out our multilingual Facebook feeds and tweets which can be found via our English, Italian, German, Finnish, Spanish, Catalan pages.
LanCook 2011-2013:
July 2013: Our Interim Report is available
LanCook is an EU Lifelong Project which started in December 2011 and lasts for 3 years..our interim progress report is available here. 
June 2013: So how do the European Digital Kitchens work?
We often get asked 'so how do the kitchens work then?'. Many people recognise the word 'digital' but naturally, they are not quite sure how a kitchen can be digital..To help with this, we've made a guide which explains how the kitchens work. We play this to people before they cook in our digital kitchens. This version is in English:
March 2013: LanCook are piloting!
Over the next few months, the whole LanCook team will be piloting the materials ready for at least 125 trials with 25o language learners throughout 2013. To see some of the piloting in action and find out about what happens when people use the digital kitchens, have a look at our video:
December 2012: Find out more about being part of LanCook by reading our multilingual leaflet…hot off the press!
November 2012: Our new equipment is ready and so is our Playback Tool: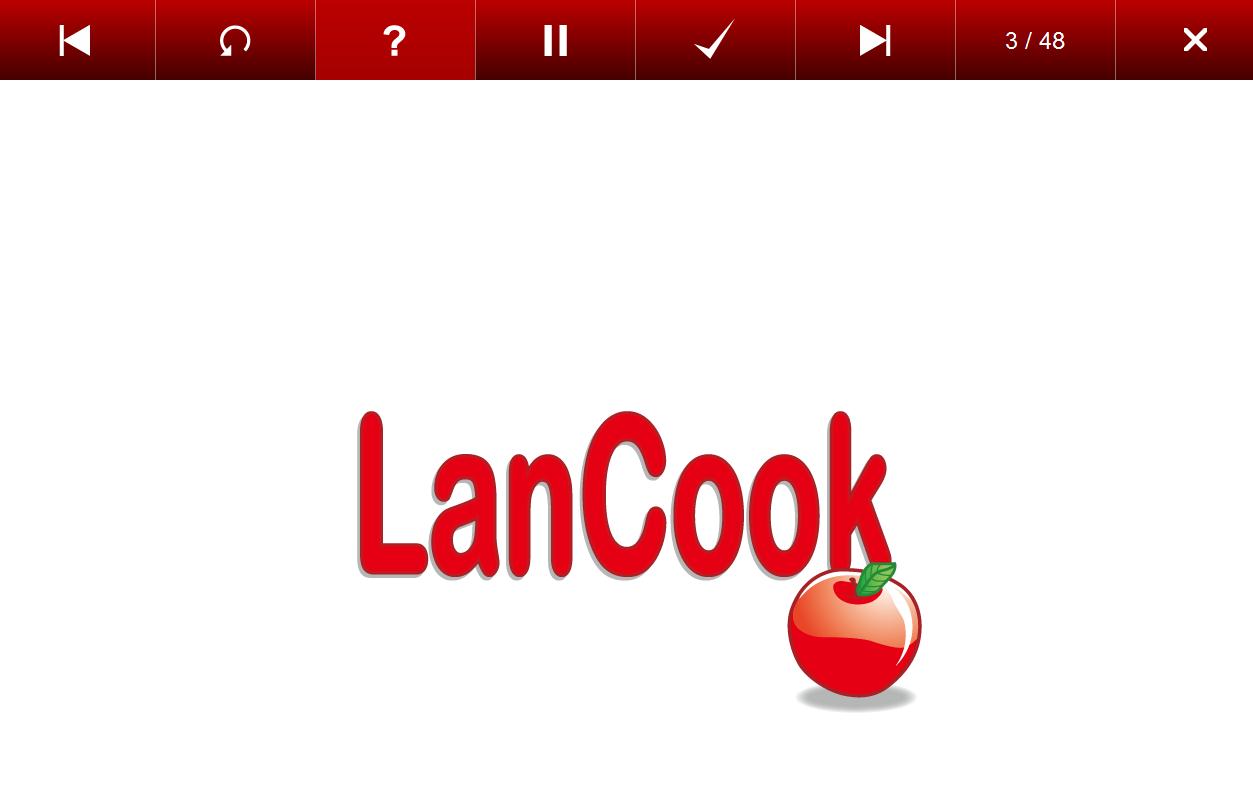 For a look at our complete set of LanCook equipment go here
September 2012: We are developing 'portable kitchens' in LanCook which includes a tablet PC, sets of sensors and normal utensils adapted so that sensors can be attached. [slideshow_deploy id='2290′]
July 2012: LanCook has officially kicked off!
At the end of June, the partnership met for the first time face to face to make plans for the development of the project. It was a time for work and play which both ended up being based around food!
[slideshow_deploy id='2296′]