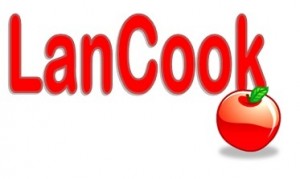 Running from December 2011 to November 2014, we named our project, LanCook, which is short for 'Learning languages, cultures and cuisines in digital interactive kitchens': This EU-funded project developed language learning materials for European languages and cuisines: English, German, Spanish, Catalan, Italian and Finnish.
The project involved partners throughout Europe: Newcastle University (UK), Università degli Studi di Modena e Reggio Emilia (Italy), Helsingin yliopisto (Finland), Universität Paderborn (Germany) and Universitat Autònoma de Barcelona (Spain). 
[slideshow_deploy id='2273′]
Our project demonstrated both the utility and potential of the materials to promote genuinely situated language learning. We developed the first truly embedded sensing environment that can be used for complex real world tasks that comprise meaningful activities that people are highly motivated to engage in, such as cooking.
The materials are housed in a 'mobile digital kitchen', made up of tablet PC with touch screen and a set of utensils with embedded sensors and additional sensors for other kitchen equipment. This portable version can function in any existing kitchen setup, ideally where there is access to kitchen equipment such as a counter, sink and an oven etc.
The pedagogical materials are stored as a software programme in the unit and comprise of an integrated suite of materials for pre-task, during cooking task and post-task use. Each set of pedagogic materials were produced in 7 different EU languages. Take a look in our gallery where you can see samples of the portable digital kitchen set-up.